How to store sanding belts?
Abrasive belts must not be exposed to large temperature differences or stored on concrete, as they can very quickly absorb moisture, which can cause dimension change and uneven work or cracking of the belt.
It is advisable to store the sanding belts in their original packaging and hang them for a few hours on specially prepared racks before putting them in the machine.
The ideal temperature is 18-22 ° C, with humidity of 45-65%.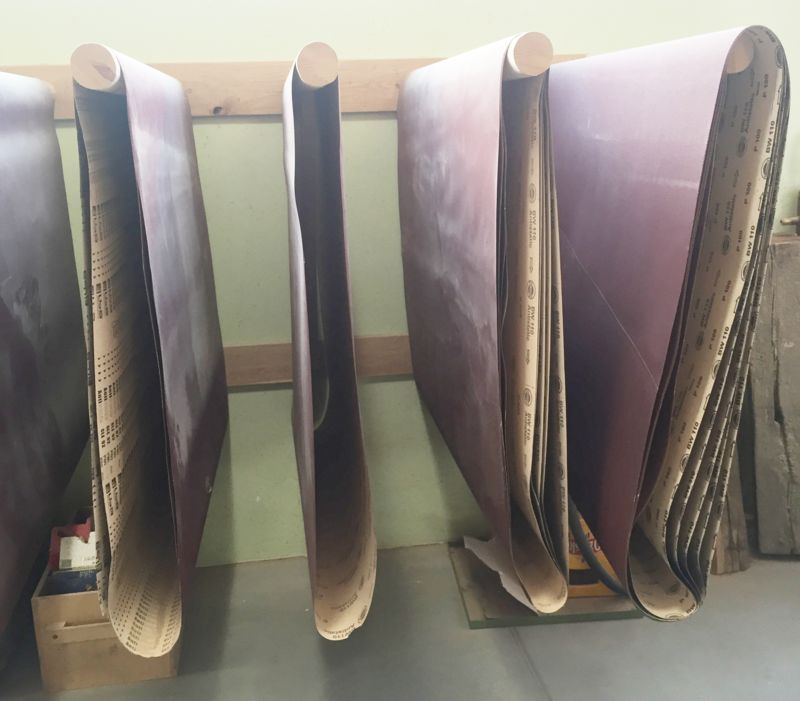 How to determine the proper fit on the sanding belt?
When ordering, the grinding process should be briefly described and our experts will determine which joint will be best for you!

How to calculate the speed or diameter of the drive pulley?
Za pravilnu upotrebu brusnih materijala potrebno je izračunati odgovarajuću brzinu brušenje ili poliranja, a koja ovisi o promjeru pogonske remenice, i brzini motora.
Na slijedećem linku izračunajte SPEED CALCULATOR:
http://www.hermes-schleifwerkzeuge.com
How to polish the headlights?
The headlamps must first be gradually brushed with various P320-P1500 granules. Then polish with lamb wool and medium fine paste. Finally polish with a soft sponge with the addition of a very fine finishing paste.
How to polish a stainless steel tube after welding?
A practical video on how to sand and polish a joint when welding a stainless steel pipe.
How to polish plastic?
The plastic must first be gradually sanded to P2500 granulation. Then, with the help of polishing sponges and polishing pastes, polish to the desired fineness.
Plastic can also be polished using canvas polishing wheels and a special hard plastic paste.
What is a glass grinder for?
Glass, marble, granite, ceramics are treated with very hard SiC silicon carbide abrasive materials or diamonds.
How to choose the right sanding belt?
How to choose the right sanding belt?
Not sure if the backing is paper or canvas?
Not sure about which grinding grain?
Contact us, we will be happy to advise you for free.